Kintsugi Healing Private Mentorship 
6-Month Exclusive Programme
'Personalised 1-1 attention, with optional peer group experience ~ an exclusive, one-off opportunity to create your own unique version of growth, development and continuous improvement ('Kaizen') for your personal and/or professional life'
What you get:
You will have 6-month access to personalised support, guidance, knowledge, self-improvement, skills-development, reassurance, or anything else that you feel will benefit you in your day-to-day life or in your service to others. You will also have access to small group meet-ups online and/or face-to-face (geography depending!).
Places on this programme are STRICTLY LIMITED to ensure everyone has the unique and individual input they need. The small group experience complements the personal and provides additional value of peer support and shared learning for those who wish to join in with that.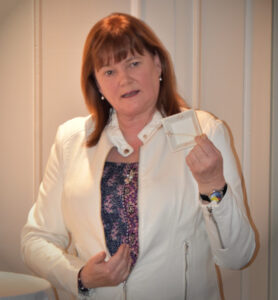 Michelle has decades of experience providing personal support to those who are ready to change, whether helping people recover after the toughest of times, or standing alongside those who want to learn more and do better in their personal or professional lives.
Her mentoring style incorporates the powerful principles and practices of Kintsugi ~ thoughtful, patient, skillful, adaptable and gentle ~ alongside making use of the right tools, the right environment and in the right community, with a deep respect for history and the stories that came before. And of course, all undertaken with genuine compassion and a much needed sense of humour 😎
Throughout this mentorship, you will benefit from Michelle's extensive training in psychological therapies, applied neuroscience and somatic/nervous system sciences, and you will be directed to up-to-date research papers and articles (where helpful!). For those who are curious, you can learn how these all combine together to help us to understand and improve communication pathways between body and brain, and how that can in turn help us make significant positive changes in our personal and professional lives. 
We will collaborate throughout the 6-months to ensure the programme is adapted and tailored to meet your own specific needs at every stage.
How it works:
Individual 1-1 Mentoring
Introductory 'get to know you' call – 90 mins
Monthly update and review call – 90 mins
Weekly check in via recorded message
Any time flexible check in via email, text or voicemail
Peer Group Experience (Optional)
Virtual monthly small group drop-in support
Monthly recorded motivational videos
Group meetings (x2) in person or hybrid depending on geography – beginning and end of 6-month programme
Access to shared resources, worksheets, research and creative tools to help us make our desired changes
The mentorship programme will be reviewed as we progress, to ensure it stays relevant and effective for each group member.
To find out more and ask any questions you might have, get in touch at michelle@kintsugihealing.com