Seasonal Motivational Talk
Culloden Estate and Spa, Holywood
January date to be confirmed
7pm – 9:30pm
REGISTER YOUR INTEREST NOW TO RESERVE YOUR PLACE
Are you dreading the festive season?
Do you wonder how you will make it through?
Are you putting on a brave face while others appear to be having fun ?
Many of us put on a brave face for the world, especially during the Christmas season, while in reality feeling lost, disconnected or simply not coping well with everyday life.
For many people, Christmas can be one of the toughest and loneliest times of the year. Expectations can be high, whether those set by others or those we set ourselves. It can be hard to imagine getting through it at all, let alone being able to enjoy it.
This unique evening will show you how the ancient Japanese Art of Kintsugi can help you make sense of this difficult season so you can feel in control and face it with your own sense of purpose.
Kintsugi, literally translated 'golden joinery', is the patient, thoughtful, skilful process of repairing precious broken pottery with gold, making it stronger and giving it a unique beauty. Come along and discover how to approach the 'festive' season on your own terms so you can move through it with confidence
You will be in a safe, supportive, non-judgemental environment where your privacy will be fully respected.
During the evening you will be introduced to:
the history and meaning of Kintsugi
an understanding of how to find hope in tough situations
creative ways of uncovering your own motivations
simple effective ways of taking control of life on your own terms
the importance of staying true to what YOU need
practical tips for introducing basic self care activities, even in the most stressful of circumstances
suggestions for supporting others who need your help
In just one evening you will find new ways to approach the holiday season so you can feel more in control and face it with confidence.

You will go away with a set of resources and practical tips to use on a daily basis, with some worksheets to keep you on track.
*NB Evening events and one day workshops do not include any actual craftwork or craft materials, although you will see samples and will be given information about where to order repair kits if you would like to experiment at home
The location
Culloden Estate and Spa stands in 12 acres of beautiful secluded gardens and woodland. You will be surrounded by elegance, fine antiques and personalised attention, making this an ideal setting to consider how past and present can combine to give us hope and strength for the future.
Map/directions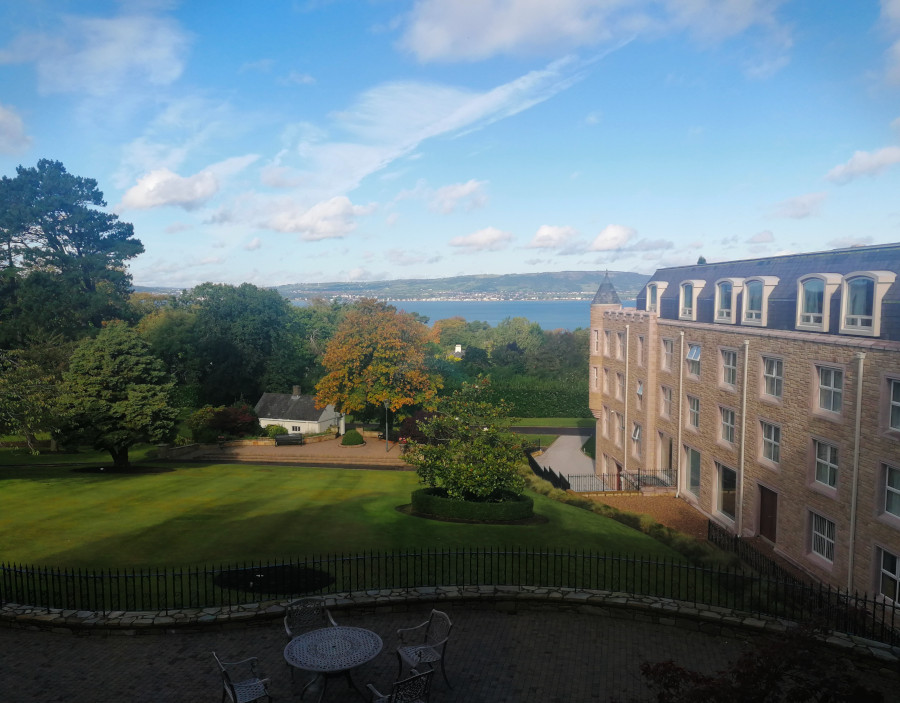 KH Seasonal Motivational Talk, January date to be confirmed
Booking price will be £47, which includes welcome drinks and printed/electronic materials.

NUMBERS ARE LIMITED, REGISTER YOUR INTEREST TODAY TO GUARANTEE YOUR PLACE

£47.00 (not payable until date is confirmed and your final booking is in place)